Up to new challenges! Developing a documentary 2020 … at the Jacobs Center for Reproductuve Youth Development, UZH
Promoting a longitudinal cohort study to actors in the Swiss education community
Organizing Classes at UC Berkeley, Fall 2017/2018 Teaching Series at UC Berkeley
Various classes on democracy, technology and human interactions, and climate change for undergraduate and graduate students, and visiting scholars, Fall 2017.
Active Learning Workshop at UC Berkeley, held by: Doris Hanappi, PhD and Marta Vuckovic, PhD
In an active workshop-based class participants experimented with hands-on active learning strategies to improve teacher efficiency and students' engagement in class. We introduced participants to a variety of active learning strategies including the flipped-classroom, project-based learning, collaborative group-based learning, concept mapping and think-pair share techniques. August 31, Sproul Hall, UC Berkeley (http://hssa.berkeley.edu/interdisciplinary-teaching-series)
New Class in Topics of Sociology at University Stanford
Pre-Collegiate Institute, Introduction to Sociology & Inequality, July-August 2017
Organizing Classes at UC Berkeley, Spring 2017 Teaching Series at UC Berkeley
Various classes on big data, entrepreneurship, demography, inequality, and architecture for 150+ graduate students and visiting scholars, Spring 2017.
New PopDigest of my recent work available now on Population Europe (EU):
The changing link between fertility, gender, and career in Europe. Evidence from Switzerland (06-2016)
Presenting at SASE 28th Annual Conference at UC Berkeley
I am pleased to give two presentations on work, family planning, and parental well-being on Friday June 24 in the course of this year's SASE Conference (The Society for the Advancements of Socio-economics)
New Teaching Series at UC Berkeley
Initiator and chair of the upcoming "Opportunities for Interdisciplinary Teaching (OFIT)" Series in the Humanities and Social Sciences. A recurring event at the University of California, Berkeley, 2016 sponsored by the Humanities and Social Sciences Association (HSSA) and co-sponsored by the Visiting Scholars and Postdoc Affairs (VSPA).
Encore Metrics Team, Encore Network
In March 2016, I joined the Encore Metrics team dedicated to promoting and surveying Encore Network activities around the Globe (Encore Network).
Encore2016, San Francisco, February 9-11
I am delighted for having participated at the Encore2016 (http://conference.encore.org/) held in San Francisco. Encore.org (http://encore.org/) is a non-profit organisation focused on engaging people in later life as a source of talent to benefit communities and younger generations.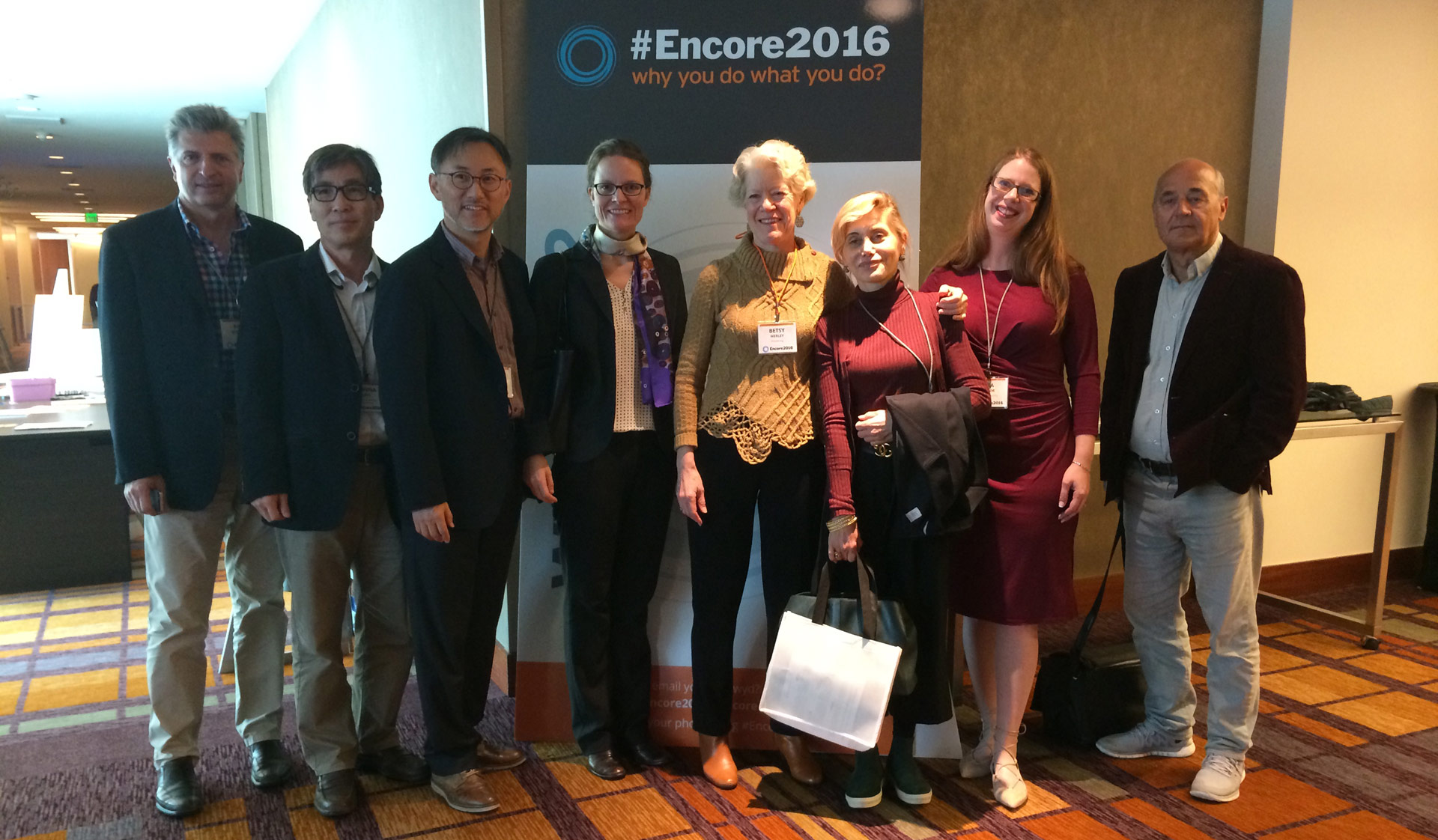 Media
Patchworkeltern und Alleinerzieher fühlen sich weniger gesund  (derStandard)
http://mobil.derstandard.at/2000026732110/Studie-Alleinerziehende-fuehlen-sich-weniger-gesund
Patchworkeltern und Alleinerzieher fühlen sich weniger gesund (APA-Aussendung)
http://science.apa.at/site/kultur_und_gesellschaft/detail.html?key=SCI_20151201_SCI39351351627003744
Alleinerzieher weniger gesund (Wiener Zeitung online)
http://www.wienerzeitung.at/themen_channel/wissen/mensch/788988_Alleinerzieher-weniger-gesund.html
Patchworkeltern und Alleinerzieher fühlen sich öfter krank (Kleine Zeitung)
http://www.kleinezeitung.at/s/chronik/oesterreich/4878194/Familie_Patchworkeltern-und-Alleinerzieher-fuhlen-sich-ofter-krank
Patchworkeltern und Alleinerzieher fühlen sich weniger gesund (Tiroler Tageszeitung online)
http://www.tt.com/home/10833610-91/studie-patchworkeltern-und-alleinerzieher-f%C3%BChlen-sich-weniger-gesund.csp
Patchworkeltern und Alleinerzieher fühlen sich weniger gesund  (Salzburger Nachrichten)
http://www.salzburg.com/nachrichten/mobil/sn/artikel/patchworkeltern-und-alleinerzieher-fuehlen-sich-oefter-krank-175356/